What is IML ?
In Mould Labelling is one of the latest innovations in packaging sector. IML, that is used for plastic containers, caters high quality printing with offset systems and more economical package production.
In IML, label is located on plastic container before manufactured; during injection the container and the label become integrated. As a result the package with high print quality, bright colors and seamless print will shine and attract consumers on the shelve.
For this reason, IML has recently become more and more popular among the companies that are in food, cosmetics, painting and other sectors that produce packacing through plastic injection.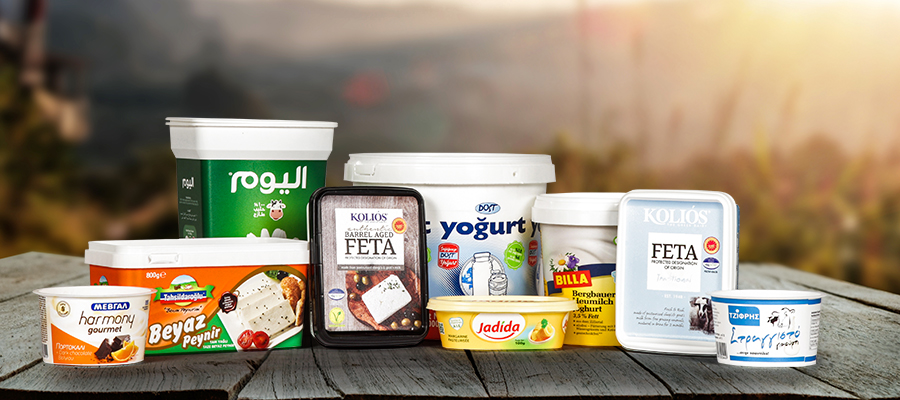 WHY IML?
It provides a NEW and ATTRACTIVE outlook.
With the help of developing technology; IML has a high printing quality; the colours are brighter and more vivid and the visuals are deeper. Moreover, the label can be applied on the whole body of the package and its cap. The larger the surface that the visual can be placed on, the more attractive the result is.
It is HEALTHY and ENDURING.
Integration of the container and the label during production ensures 100 % hygenic labelled container. As soon as the package production is completed, it is ready for usage. IML label creates an extra surface around the container and this makes the container physically more resistant to external factors. Stronger containers let consumers to use the container at home again for different purposes, the container will be visible by the consumer longer.
It is ENVIRONMENT FRIENDLY;
Since label and container integrated together, they are recycled together as well. This makes the recycling process easier and at lower cost. In addition to that, the same raw material of the container and the label makes the whole product recycable.
It provides LOW COST and OPERATION CONVENIENCE;
In IML packages, the labelling and the production of the container are integrated in one operation and this leads to faster production process and economic production costs. When IML labels are compared to other labels, IML labels provide advantage in general costs of packaging by having better visual results with lower costs.